First and foremost I acknowledge that this is not a "new" cigar. I promise to obtain and review a Big Chief Cool Arrow (henh...culero) as soon as possible; however, this cigar is new to me and I want to review it on CW as no one has before.
A Davidoff product, it has immaculate construction with a perfect clip yielding a perfect cold draw tasting of spice cake.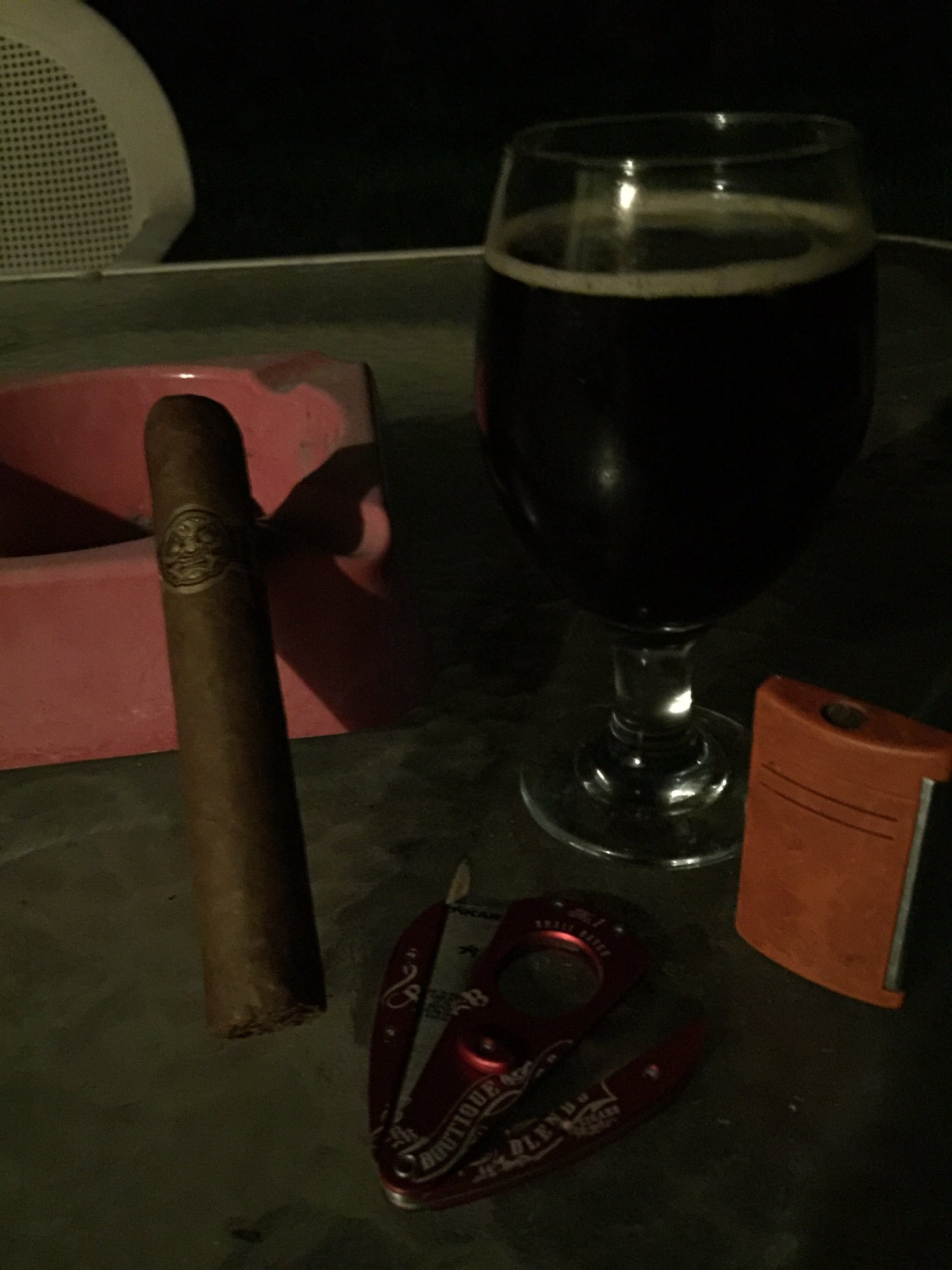 A very clean initial draw with flavors of excellent pipe tobacco, but with a definite cigar edge. I am tasting ginger and light nutmeg early on . There is a most pleasant undercurrent of finely aged tobacco as well.
Like most corojo cigars there is a definite underlayment of pleasant spices to accentuate the tobacco, much like some of the more expensive Dunhill marques. Rich, flavorful and complex.
Smoked tonight with a Real Ale Belgian quad, and the cigar more than held its own paired with the strong beer.
This is not my first experience with Room 101, and it definitely will not be my last. This cigar has pretty much everything, except for on-my-ass strength, that I look for in a cigar. Medium to full strength and flavor that matches well with any medium to strong beer.
The construction and near perfect burn along with a tasty corojo wrapper, with a solid and not flaky ash make it one to keep in the humidor. The fact that it remains cool and relaxing add to its appeal.
This could easily earn a place in any humidor, along with a place in anyone's regular rotation.
Room 101 is not a very well known brand by many makes it another lesser known brand that is worth your time to check out. It is a very good cigar that earns a solid 9.5/10 on the Joe Bob scale and is definitely worth checking out.
__________________
El Gringo permanence...
El perro, el perro, es mi corazon.
El gato, el gato, el gato no es bueno.
El Jefe es cantante,
El Jefe es muy famoso
El Jefe es el hombre con el queso del diablo.
El perro, el perro, nunca sin raison
El gato, el gato, el gato es obseno
El Jefe es caliente, El Jefe es carinoso
El Jefe le da besos mejor que su esposo
What Would TOJE Do? Þ £